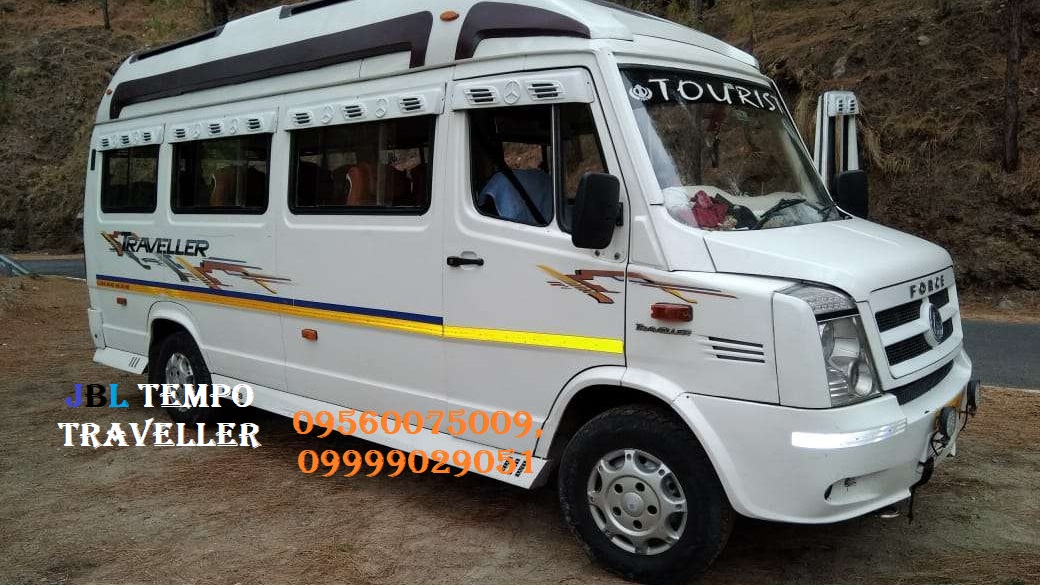 Travelling has always been a popular activity for people in Mumbai. People can opt for a tempo traveller hire in Mumbai as it is both cheap and convenient. You can easily book a tempo traveller in Mumbai directly to call us on +91 99990 29051. Getting a tempo traveller on rent in Mumbai is a cakewalk as the number of tempo travellers has drastically increased in the city due to the increase in demand for them.
JBL Tempo Traveller offers a wide range of tempo traveller in Mumbai to make your journey a relaxing and comfortable tour.
We have a lot of travellers. Do you hire a maharaja tempo traveller in Mumbai according to your comfort? We are 24*7 available for your services are active from any location in Mumbai we provide traveller for many purposes like marriage, local, outstation, air transfer, pick up and drop and all other transfers.
You can very easily book a tempo traveller Mumbai from any location to another location. You can have Luxury Tempo Traveller in Mumbai according to your comfort.
You have to Hire Tempo Traveller near me, just directly call on the given number.
Call Us
Category
JBL Tempo Traveller providing Luxury Tempo Traveller, Bus, Taxi, Innova
Location:
A/11-88, Ground Floor, Sec-18, Opp. Petrol Pump, Rohini, Delhi 110089